by: Lisa Meade, PA-C
Prediabetes is when your blood sugar is higher than normal, but not high enough for the diagnosis of diabetes. It is also referred to as hyperglycemia, impaired fasting glucose and impaired glucose tolerance. It is estimated that 25%, or 1 in 4, adults has prediabetes. Most people will go on to develop diabetes within 10 years.
Recognizing this condition early is very important to delay and maybe prevent the diagnosis of diabetes in the future. Diabetes affects the entire body leading to increased risk for cardiovascular disease including heart attacks and strokes, blindness, kidney failure, and loss of limb due to neurological and vascular compromise.
Lifestyle changes can make a big impact on improving your blood sugar levels. Losing just 7% of your body weight can reduce your risk for diabetes by over 50%. That is only 15 lbs if you weigh 200 lbs. Regular daily exercise and diet modifications can help you achieve this goal. You should decrease the sugar and simple carbohydrates in your diet like white flour products (bread and pasta), white potatoes, and white rice. These can be replaced with whole grain bread and pasta, brown rice, and sweet potatoes. Eating a variety of fruits and vegetables and choosing lean meats are healthy diet choices.
If you are not sure if your blood sugar has been checked within the past year or if you already know you are prediabetic and need help with the diet, call to schedule an appointment with your primary provider.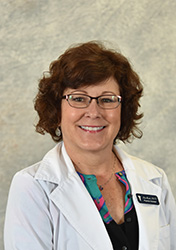 Lisa Meade, PA-C holds a Bachelor of Science degree in Community Health Education from Towson University. She received her Physician Assistant certification from Essex Community College in 1987. Ms. Meade has over 25 years of experience as a certified Physician Assistant in primary care medicine. Ms. Meade sees patients in the Arundel Mills office.