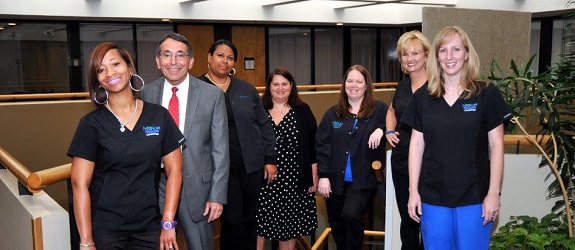 Welcome to Columbia Cardiology.  Dr. David Jackson is board-certified in Cardiology with extensive experience in all aspects of cardiovascular disease.  Our office provides high quality on-site cardiac stress testing and cardiac ultrasound testing.  Our Vascular lab features lower extremity arterial physiologic testing (such as ankle-brachial index) and duplex ultrasound imaging, abdominal aortic ultrasound imaging, and lower extremity venous studies for deep venous thrombosis.  All of our testing is performed by certified Vascular and Cardiac Ultrasound technicians.

Additional Services
Are you at risk of heart disease or stroke? Do you smoke, have diabetes, high cholesterol, high blood pressure, or family history of heart disease? We now offer Carotid Intima-Media Thickness (CIMT) testing to help assess your risk. It is quick, pain-free, and appropriate for patients aged 40-70 years without prior history of coronary artery disease, stroke, or peripheral arterial disease. Cost is $70 (not covered by insurance). Please call us to see if this test is right for you.
PAD is a condition that causes problems with blood flow to your limbs (especially the legs) due to narrowing or blockage of your limb arteries. It affects millions of people, and often, it does not exhibit any obvious symptoms. However, if left untreated, PAD can be associated with serious consequences including heart attack, stroke, aneurysm, limb amputation, and death.
Click here
for a short questionnaire to complete and bring to your next appointment to review your risk status for PAD.
Columbia Cardiology Site
Accredited by
ICAEL
and ICAVL
Office Info
11055 Little Patuxent Pkwy
Suite 205
Columbia, Maryland 21044
Practice Manager:
Our Doctors
Dr. Donekal joined Maryland Primary Care Physicians, LLC in 2017 and is certified by the American Board of Internal Medicine in both Cardiovascular and Internal Medicine. Read Full Profile →
Dr. Jackson is a Maryland Primary Care Physicians, LLC partner and is certified by the American Board of Internal Medicine in both Cardiovascular and Internal Medicine. Read Full Profile →
Our Location