A Q&A with Lyn N. Dea, D.O.
Q. I know family medicine specialists see children and adults, but babies too?
A. Yes! Many of our MPCP family providers are trained and experienced in pediatric care. Family medicine as a specialty is devoted to the comprehensive health care of individuals of all ages, and particularly in the context of family and community.
Q: Are there advantages to bringing my infant to MPCP?
A. Since MPCP focuses on primary care and family medicine, chances are we already know your family and your medical history, so there's no learning curve when a new baby arrives. Your child can easily be integrated into your family's program of care – plus you don't have to find a separate healthcare provider just for your child.
Q. Does MPCP see many babies?
A. Yes, many families entrust their infants' care to us. But that's only part of the story. Our doctors care for many three-generation families ─ child, parents and grandparents – and even some four-generation families. We provide care for everyone under one roof. Only family physicians can do that!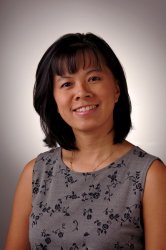 Dr. Dea is a Maryland Primary Care Physicians, LLC partner and is certified by the American Board of Family Medicine. She received her medical degree from the Philadelphia College of Osteopathic Medicine in 1998 and completed her residency program in Family Practice at Franklin Square Hospital Center in 2001. Dr. Dea treats patients of all ages, from newborns to adults.