HealthWise Winter 2018 – Opioid Abuse, Birth Control, Depression
Welcome to the winter edition of HealthWise, the newsletter of Maryland Primary Care Physicians. In this issue, you'll learn how to spot signs of opioid abuse, which birth control methods are right for you, and the difference between sadness and depression. Feel free to share these health tips with friends and family.
In this issue:

Opioids | Birth Control | Depression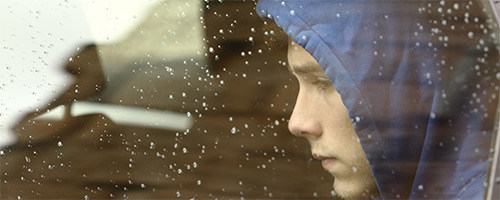 The Opioid Epidemic
By: John Billon, M.D.
Commonly used narcotics, called opioids, have been in the news a lot lately. This can include heroin, and mediations that are commonly prescribed to treat pain, such as oxycodone and morphine. Unfortunately, opioid abuse has spread in recent years to infect communities across Maryland, putting neighbors – and even family members ─ at risk.
Birth Control Methods - Pros and Cons
By: Julie Henne-Reese, CRNP
There are many birth control methods to choose from, but they differ in ease of use, cost and effectiveness. See which method is right for you by reading the full article, which includes a table that lists most effective birth control methods, with pros and cons for their use.
Sadness – or Depression?
By: Cecily Agcaoili, MD
Everyone feels down from time to time, but depression is different.

Sadness can be confused with depression. You may feel sad after something bad has happened, like a relationship breakup, problems on the job or in school, or trouble with friends or family, but the feelings are normal and usually pass with time.
MPCP News:
We're Growing!


Please join us in welcoming these new medical staff to MPCP: br>
Flu Season


Flu season is here. Call your MPCP office today for a flu vaccination or for a same-day flu appointment.



In the News


Doctors of the Queenstown office were recently interviewed on Queen Anne's County TV.