What the New CDC COVID-19 Guidelines Mean to You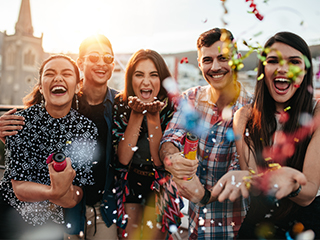 By: FALANA CARTER, M.D.
With growing numbers of people getting COVID-19 vaccines, the CDC has released new guidelines to keep us safe as we leave our homes and return to public life. The guidelines include recommendations for both those who are vaccinated and those who aren't.
If you are fully vaccinated, you can resume some of the activities you did prior to the pandemic
You are considered fully vaccinated 1) two weeks after the second dose of the Pfizer-BioNTech or Moderna vaccine or 2) two weeks after the single-dose Johnson & Johnson's Jansen vaccine.
You can resume activities without wearing a mask or staying six feet apart, except where required by local governments or businesses. Maryland's mask order — which required face coverings indoors at schools, day care centers, medical settings and on mass transit — ended July 1. However, a federal order requiring masks on planes, subways, buses and other mass transit remains in effect, and local governments can set their own rules. Also, as we informed patients in a recent email, MPCP is following CDC and OSHA guidelines that healthcare staff should continue to wear masks and personal protective equipment, and people visiting our offices should continue to wear masks.
If you travel in the United States, you do not need to get tested or self-quarantine after travel.
The COVID-19 situation varies greatly around the world, so check international conditions if you plan to travel abroad.
If you've been around someone who has COVID-19, you do not need to stay away from others or get tested unless you have symptoms.
If you have a health condition or are taking medications that weaken your immune system, talk to your MPCP provider about your activities.
If you are not fully vaccinated, continue to take all precautions to prevent the spread of COVID-19
About 25% of Marylanders have not gotten any of the vaccine (as of July 15), which means the virus still has plenty of opportunity to spread. If you aren't fully vaccinated:
Wear a mask that covers your nose and mouth.
Stay six feet apart from others who don't live with you.
Avoid crowds and poorly ventilated indoor spaces.
Wash your hands often with soap and water or use hand sanitizer.
Get vaccinated as soon as possible.
With the arrival of new types of the coronavirus, and the possibility that infections will again spike in the fall, it is more important than ever to get vaccinated. Call your MPCP office today to schedule your vaccination.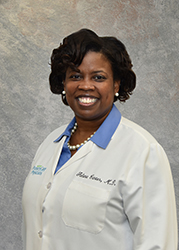 Dr. Carter is an MPCP partner and received her medical degree from the University of South Florida College of Medicine. She is certified by the American Board of Family Physicians and provides patient care in the Arundel Mills office.
Recommended Posts
By Ariel Warden-Jarrett, M.D., FAAFP