5 Tips to Stay Safe as Quarantine Ends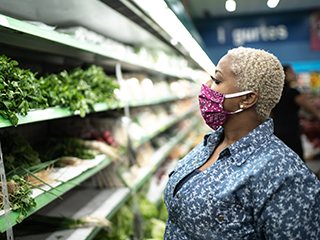 By: Victor M. Plavner, M.D.
With Maryland taking steps to reopen, you may be tempted to think the Covid-19 crisis is over. Not true ─ the coronavirus is still out there, with new cases being reported every day. To avoid a second wave of infections, you need to take precautions to prevent the spread of the virus. Here are five tips for how to re-enter public life safely.
Remember the basics
We all learned safe habits during the quarantine. You should keep doing them when in public:
Wear a mask
Wash your hands and use hand sanitizer
Avoid touching your face
Practice social distancing: 6 feet apart
Disinfect surfaces and equipment
Limit contact with people who are at higher risk, such as the elderly and those with chronic illnesses. Remember, if you are infected, you can spread the virus before you show any symptoms.
Avoid confined spaces
Try to stay out of places where air can be trapped or is unfiltered, such as elevators, break rooms and small shops. When possible, take advantage of any outdoor or open-air areas where people can meet while maintaining a healthy distance.
Have a coming-home routine
Create a daily routine for arriving home to prevent bringing infectious germs into your home. Depending on your level of risk, this may include:
Using hand sanitizer before entering your house
Cleaning personal items with disinfectant before going in, such as keys, mobile phones, and things in your pockets
Taking a shower
Washing your work clothes
Stay alert at gatherings
As we return to gathering socially, we should maintain a certain level of caution. This includes distancing or limiting interaction with people who don't have the same level of concern about the virus. We have no way of knowing where someone has been, or their level of exposure to possible infection, so our best protection is to avoid getting close to people in restaurants, churches, stores, bars and other public places.
Take care at work
If you work near others or have to attend meetings, try to keep some space between you and other people and wear a facemask. Try to keep surfaces in work and meeting areas sanitized.
The same applies to having lunch with a group of work friends. The wise thing is to skip this custom for a while. Eat lunch alone or carve out some personal space.
See this Wall Street Journal article for more tips to stay safe while you're out and about.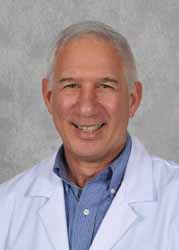 Dr. Plavner is a Maryland Primary Care Physicians, LLC partner, is certified by the American Board of Family Medicine, and practices at the MPCP Arnold office . He earned his medical degree at the University of Louvain, Brussels, Belgium; and at George Washington University Medical Center.