Your Doctor vs. Urgent Care vs. Emergency Room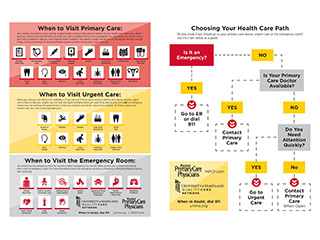 When should you call your doctor vs. going to urgent care or the emergency room? Use this infographic as guide to decide what level of care you need and how quickly you should get it.
Recommended Posts
By Kimberlee Adkins, M.D.
By Patricia Chambliss, M.D.
By Ariel Warden-Jarrett, M.D., FAAFP