Colon Cancer Screening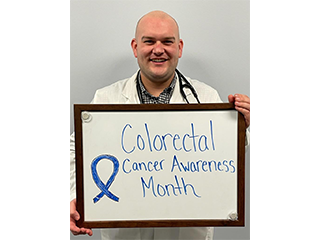 US Preventive Service Task force recommends screening for persons aged 45-75 with stool based tests or direct visualization tests. Stool based tests include guaiac occult blood testing, fecal immunochemical testing and stool DNA testing (Cologuard). Direct visualization tests are colonoscopy, CT colonography and flexible sigmoidoscopy.
High-sensitivity gFOBT or FIT every year (home stool kit)
sDNA-FIT every 1 to 3 years (Cologuard home stool kit)
CT colonography every 5 years (non-invasive colonoscopy [no camera])
Flexible sigmoidoscopy every 5 years (abbreviated colonoscopy[camera])
Flexible sigmoidoscopy every 10 years + FIT every year (camera and home stool kit)
Colonoscopy screening every 10 years (camera and bowel prep)
https://www.uspreventiveservicestaskforce.org/uspstf/recommendation/colorectal-cancer-screening#bootstrap-panel–6
For people with a family history of colon cancer (parent or sibling) recommendation is colonoscopy starting at 40 or 10 years before the family member was diagnosed. Recommended interval is every 5 years.
https://www.uptodate.com/contents/screening-for-colorectal-cancer-in-patients-with-a-family-history-of-colorectal-cancer-or-advanced-polyp
As with most conditions, early detection and intervention is critical to prevent severe complications.
By Michael Volker, CRNP