We have long known the positive effect of Vitamin D on bone health, but research is showing that this star vitamin has links to numerous health benefits — and that many of us may be Vitamin D deficient. "It's exciting to review the studies available on Vitamin D. While Vitamin D has proven important for bone strength and prevention of osteoporosis, adequate levels may also reduce the risk of heart disease, stroke, diabetes and some cancers. Understanding this disease-fighting role is new. So, I'm talking to my patients more about Vitamin D food sources and supplements.
There are a few unique facts about Vitamin D that make it hard to ensure you're getting the right amount:
Very few foods naturally contain high levels of Vitamin D. Fatty fish and eggs are a source, but most of our Vitamin D comes from dairy products, cereals and orange juice which have been fortified with Vitamin D. So, getting Vitamin D at breakfast is a good start.
Vitamin D is processed by our bodies through exposure to sunlight. That was fine when people used to work and be outdoors more often, but in modern society many people sit behind a desk most of the day, or live in a climate that doesn't get much sun at certain seasons. Getting outside for even a 15 minute walk a day will help your body absorb Vitamin D, but that may not be enough.
Taking a Vitamin D supplement is recommended for most adults. However, there is some debate about how much, so I talk to my patients individually and consider age, lifestyle, diet, disease profile, etc. to come up with the right daily amount. If I'm concerned that a patient is Vitamin D deficient, we can order a simple blood test.
It is estimated that up to 40% of adults are Vitamin D deficient, particularly in northern climates. However, with all that we know about the "sunshine vitamin's" role in building muscle and bone (especially when taken with calcium), and potentially reducing cancer cell growth and protecting the heart and other organs, we should be making it part of our daily health regimen."
Talk with your MPCP doctor to find out more about diet, Vitamin D and other appropriate supplements.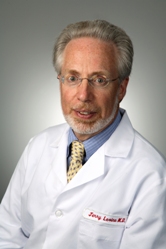 Dr. Levine is a Maryland Primary Care Physicians, LLC partner and is certified by the American Board of Internal Medicine. He received his medical degree from New York Medical College in 1977 and completed his residency program in Internal Medicine at University of Maryland Medical Center in 1980. Dr. Levine currently serves as MPCP's Medical Director and Vice President.