By: Patricia Chambliss, M.D.
Is getting more exercise one of your New Year's resolutions? Has being quarantined for months led to some unwanted pounds?
Many of my patients tell me they'd like to take an exercise class but don't want to risk being around a room full of people. If that's your case, virtual workouts could be for you.
There are dozens of free exercise programs online, ranging from short core sessions to extended yoga classes. They range from easy to hardcore, require little or no equipment, and can be done in the safety and privacy of your home.
Below, I link to a few sample classes, but for more options see this HuffPost article that lists 50 free workouts. You're sure to find something you like.
If you haven't worked out for a while, I recommend taking it easy and building up your strength and stamina. And if you have an underlying health condition, it's always a good idea to consult your MPCP provider before starting an exercise program.
More resources for you
How to Start Exercising: A Beginner's Guide to Working Out, Healthline
Exercise Is the Immune System Booster You Need Right Now, WebMD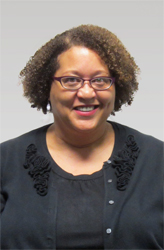 Dr. Chambliss joined Maryland Primary Care Physicians  in 2013 and is certified by the American Board of Family Medicine. She sees patients in the Pasadena office.