The lifetime risk of having kidney stones is about 12% in men and 7% in women. If one develops, another one is likely to occur at a rate of 40% within 5 years and 75% within 20. There is a 2-fold increase in the risk of stones in obese vs. normal weight individuals. Of all the kidney stones one can have, calcium oxalate is by far the most frequent. There are many factors which interplay in the development of this problem, some of which are amenable to correction.
Prevention of calcium oxalate kidney stones can be accomplished quite simply by increasing the water intake to over 2 quarts a day which can reduce the incidence by 50%! Avoiding foods which encourage stones such as vitamin C >1gm/day, a lot of protein (poultry, fish, meat, and dairy products), fructose which can occur in sodas (among other food items), spinach, nuts and rhubarb. Increased intake of calcium in supplements or in enhanced products such as orange juice does not seem to promote stone formation.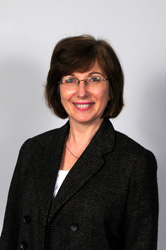 Dr. Rutkowski is a Maryland Primary Care Physicians, LLC partner and is certified by the American Board of Internal Medicine. She received her medical degree from the University of Limoges in 1981 and completed her residency program in Internal Medicine at Maryland General Hospital in 1984.