The secret to good health is really no secret. In most cases, health is the result of lifestyle choices we make, the things we do or don't do. In other words, good health is in your hands.
Many serious diseases are largely preventable, including heart disease, type 2 diabetes, stroke and several forms of cancer. A recent study found that adults who followed four tenets of good health ─ they controlled their weight, exercised, ate a healthy diet and didn't smoke ─ were 80% less likely to develop chronic illnesses such as type 2 diabetes, cancer and heart disease.
Whether you're in pretty good shape or already have health concerns, you can make lifestyle changes to prevent disease and even reverse its effects. Here are five things you can do to take charge of your health.
Get More Exercise
Exercise is key for preventing illness and maintaining good health. And you don't have to join the gym. Something as simple as taking a brisk walk 30 minutes a day can dramatically reduce your risk of heart disease, diabetes and several cancers. Also, the feel-good hormones (endorphins) your body produces during exercise are a great way to de-stress and give your mood a boost. The Mayo Clinic recommends at least 150 minutes of moderate aerobic activity or 75 minutes of vigorous aerobic activity a week.
Lose Weight 
Studies show that losing just a few pounds if you're overweight will improve your health. Key to weight loss is a healthy diet that includes abundant fruits, vegetables, and whole grains, and limits refined sugars and unsaturated fats. You should also replace sugary beverages with water; they have a ton of calories.
Get Your Shots and Screenings
Keeping up to date on vaccinations – including your annual flu shot ─ can prevent many dangerous illnesses. Routine health screenings are also a lifesaver. Knowing and managing your cholesterol and blood pressure is crucial to reducing your risk of heart disease, and cancer screening tests can catch some cancers early when they are highly treatable.
Don't Smoke
You'd think we wouldn't have to say it anymore, but lung cancer caused by smoking remains the leading cause of cancer death and is also a big factor in heart disease. But thanks to a variety of new nicotine replacement therapies and medications, quitting is easier than ever.
Enjoy Family and Friends
Good social connections not only give you pleasure, they also influence your long-term health. Studies have shown that people who have satisfying relationships with family, friends and their community are happier, have fewer health problems, and live longer. So feel better by hanging out with the people you like most.
Your doctor can provide valuable advice and support as you make important lifestyle changes. But remember, the choice to be healthier starts with you.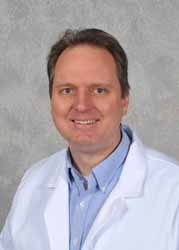 Dr. John A. Billon sees patients in MPCP's Arnold office. He received his medical degree from Jefferson Medical School and completed his residency program in Family Practice at Stamford St. Peters University Hospital and Robert Wood Johnson. He is certified by the American Board of Family Practice.