HealthWise Fall 2018 – Winter Allergies, Eating to Prevent Cancer & Detoxing
Welcome to the fall edition of HealthWise, the newsletter of Maryland Primary Care Physicians. In it, you'll find help for beating winter allergies, preventing cancer with healthy eating and the facts about detoxing. Feel free to share these articles with friends and family.
In this issue:

Winter Allergies | Eating to Prevent Cancer | Detoxing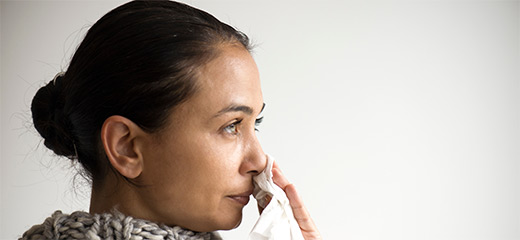 How to Fight Winter Allergies
By: Kimberlee Adkins, M.D.
Winter allergies can be just as annoying as the summer variety. Find out what allergens may be lurking in your home and what you can do about them.
Eating to Prevent Cancer
By: Patricia Jett, M.D.
Can you prevent cancer by watching what you put in your mouth? Researchers are discovering that eating certain foods – and avoiding others – can reduce your risk of getting certain types of cancer.
The Deal with Detoxing
By: Rosemary Ayerle, CRNP
Some people think detox diets or liquid cleanses will clear their bodies of harmful toxins, help them lose weight, and even cure diseases. So what's the deal with detoxing?
MPCP News:
New Staff


Jo Ellen Condon has joined MPCP as a Certified Diabetes Educator, and Registered and Licensed Dietitian/Nutritionist. She has 29 years of experience and helps diabetic patients in the Wellness Center of the Arundel Mills office with self-management training and medical nutrition therapy.



Epic Change


If you are a current MPCP Patient Portal user, remember to save for your records any of your health record information contained in our legacy patient portal by December 31.



Flu Shots


Flu season is here. Call your MPCP office today for a vaccination or for a same-day flu appointment.



Comment Cards


We have developed a patient comment card so you can give us your feedback on what we do well and what we can do better. Look for them in all of our offices.



Additional Reading


Type 2 Diabetes: Your Health Is in Your Hands
Hypertension: The 'Silent Killer'
Surprising Health Benefits of Cold Weather


Recommended Posts
By Kimberlee Adkins, M.D.