Michael S. Riebman, M.D., MPCP President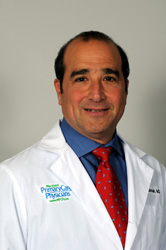 Dr. Riebman brings to his role as President of MPCP a history of accomplishment and leadership. He graduated Cum Laude from University of South Carolina and then went on to attend Medical University of South Carolina. He completed his residency program in Family Practice at Lancaster General Hospital in Lancaster, PA as Chief Resident.Dr. Riebman moved to Annapolis, MD to begin practicing medicine and served on the Board of Bay Area Primary Care Physicians as that group merged with LMC Medical Group in 1996 to form MPCP. As Secretary Treasurer of the newly formed MPCP, Dr. Riebman was instrumental in creating the compensation methods that has enabled our physicians to enjoy significant financial rewards; a formula based on productivity and quality care that has helped attract and retain some of the brightest talent. Dr. Riebman has been President of MPCP since 2001.Dr. Riebman has helped to create and refine a culture within MPCP that values fairness, openness and always doing the right thing – for our patients, partners, employees, and communities. He has helped foster a strategic vision for the company that leverages state-of-the-art technology, continuous self-monitoring and improvement, and innovative and responsive patient care delivery systems. This effective combination of people and processes has resulted in MPCP's widely recognized stature as one of the premier medical groups in Maryland.
Jerry I. Levine, M.D., MPCP Vice President and Medical Director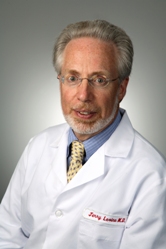 Dr. Levine graduated Cum Laude from Ohio State University before going on to attend New York Medical College, where he received his medical degree. He completed his residency program in Internal Medicine at University of Maryland Medical Center, and has been practicing medicine for the past 28 years. Dr. Levine brings to his role as Vice President and Medical Director of MPCP a wealth of clinical knowledge, expertise and leadership. As Medical Director, he has been a driving force behind MPCP's innovative peer review process, developed to assure superior patient care by standardizing clinical processes and measuring clinical outcomes.Dr. Levine was a founding partner and Executive Director of the highly successful Howard Medical Group prior to its merger with MPCP. Dr. Levine is a past President of Howard County General Hospital medical staff and presently serves on the board of the Howard Hospital Foundation. In both his former and current leadership roles, Dr. Levine has promoted the vision of practicing community-focused, high-quality, patient-centered medicine, which is at the core of MPCP's culture.
Colleen Ceradini, CEO – Physicians Management Group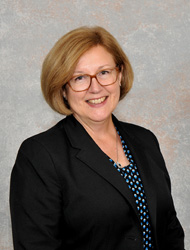 Colleen Ceradini is the Chief Executive Officer for Physicians Management Group, LLC and guides the overall business operations of Maryland Primary Care Physicians (MPCP), the largest and most successful independent primary care group practice in Maryland. She has over 35 years experience in the health care industry with 27 years in management covering the fields of Imaging, Women's Health, and Practice Management. Ms. Ceradini earned her Master Degree in Health Services Administration at St. Joseph's College in Windham, Maine. She is a member of Medical Group Management Association and American Society of Radiologic Technology.