Heart Scans: A Valuable Diagnostic Tool
An ounce of prevention is worth a pound of cure. This couldn't be more true than in the field of cardiology. Once an individual is diagnosed with heart disease, we have amazing modalities to treat patients, ranging from new age pharmaceuticals to drug eluting coronary stents. But, once a patient is diagnosed with advanced heart disease, this is the culmination of a process that has been going on for many decades. Heart disease is silent throughout most of a patient's life until a lipid plaque becomes so obstructive that it results in progressive angina or a heart attack.
Heart scans to the rescue. This new radiology test can detect early, asymptomatic heart disease in middle aged individuals who are at risk for developing strokes and heart attacks. This is a CT scan (x-ray) of the heart, gated to the heart beat. There is no IV, no injection, and no dye. The test detects coronary artery calcification, this being a marker of arteriosclerosis. Normal arteries do not have calcium. Diseased arteries, where cholesterol plaque begins to develop, will be lined with calcific deposits (hardening of the arteries). A Heart Scan (other equivalent terms include Calcium heart test score, Virtual Scan, Virtual Physical) can detect these early deposits. This knowledge can then help the physician and patient develop a strategy for making sure the arteriosclerosis does not progress. This can take the form of treatment for diabetes, hypertension, and elevated blood lipids.
Heart scans are safe, economical, and have become invaluable as a tool to screen appropriate patients for heart disease. There are many centers throughout the area performing this test.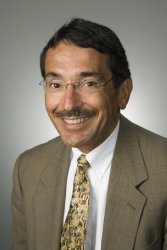 Dr. Jackson is a Maryland Primary Care Physicians, LLC partner and is certified by the American Board of Internal Medicine in both Cardiovascular and Internal Medicine. Dr. Jackson is a graduate of Harvard College in Cambridge, MA. He received his medical degree from Mount Sinai School of Medicine in 1980 and completed his residency program in Internal Medicine at St. Luke's Roosevelt Hospital Center in 1983. Dr. Jackson completed his cardiology fellowship at Norwalk Hospital, an affiliate of Yale University School of Medicine, in 1985.
Recommended Posts
By Ariel Warden-Jarrett, M.D., FAAFP